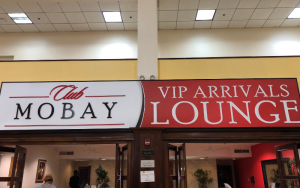 So you've decided on a Jamaican vacation.  You've booked your resort and your flight, and you're ready to go!  But you might want to add one more thing to make your vacation perfect.  You can book the Club MoBay service for your arrival, your departure, or both.
But what is Club MoBay?  Club MoBay is a personalized service that will make you feel like the true VIP you are and make your arrival and/or departure into the airport a seamless experience.  This article gives you information about Club MoBay, but the service is very similar for Club Kingston service as well.  Club MoBay is offered for any person traveling into the Montego Bay airport, and Club Kingston is for those flying into the Kingston airport.
When you travel, you want to relax and enjoy your destination, not wait in lines.  And when you are waiting to get on the plane to go home, wouldn't it be nice to sit in an air-conditioned lounge instead of wandering around the airport?  What better way to start off and end your vacation than with a little extra luxury.  But what does the Club MoBay service give you?  And should you purchase the arrival package, departure package, or bundle both arrival and departure?
First let's talk about the arrival service.  When you step into the Montego Bay airport you will be greeted by a Club MoBay representative with a paddle with your name on it.  They will escort you past all of the immigrations and customs lines, so you avoid waiting.  After you clear immigration, you will be escorted to the VIP lounge to wait for your resort transfer.  This lounge includes amenities like complementary Wi-Fi, light snacks and drinks, private rest rooms and newspapers and magazines to enjoy.  When your resort transfer is ready, a Club MoBay team member will notify you.
The departure service is just as amazing.  After you check in for your flight home, you will enter the Club MoBay lounge.  There you can enjoy complimentary snacks and beverages to extend your vacation just a little bit longer.  You can even enjoy pampering and relaxation at their in-house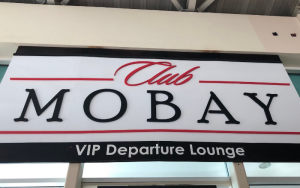 spa (spa services are an additional cost)!  This service is truly the best way to wait for your flight home.  And if you have a flight delay, you just sit back and enjoy another drink!
You can purchase just the arrival service for $50 per adult and $25 per child from age 2-12 (children under 2 are free).  Or you can purchase just the departure service for $30 per adult and $20 per child from age 2-12 (children under 2 are free).  But the best option is to bundle arrival and departure to enjoy that VIP service from the beginning to the end of your vacation.  The bundle is $80 per adult and $40 per child from age 2-12 (children under 2 are free).  And Club Kingston pricing is even lower!
Your Wishes & Dreams Travel Consultant can add Club MoBay or Club Kingston services to your next Jamaican vacation.  Just ask your consultant for more details.  I personally used both the departure and arrival services on my last vacation, and I loved it!  I really enjoyed getting off of the plane and being whisked past all of those long immigration lines, and the departure lounge was just as wonderful!  I will definitely be using Club MoBay for all of my trips to Jamaica in the future, and so should you!