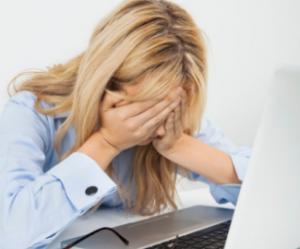 Not everyone needs to use a travel consultant to plan their vacations. There are some people that really enjoy the planning process, and love researching their next destination online. And that's perfectly fine! But if you're one of the many parents that are working and trying to raise a family, or running kids to sports practices, and piano lessons, and dance lessons, etc. you may not have the time to plan a vacation. We all know that we need to take advantage of the short time we have with our children, but you just don't have time to plan a family vacation. Or you want to get away with just your spouse to reconnect, but don't have any idea where to go or what to do. If that is you, then you really do need to think about using a travel professional to help plan your trip. If you like the idea of having someone that has the training and experience to help you plan the perfect trip, then you're in the right place!

Here are my top 5 reasons to use a travel consultant to plan your next vacation:
We have the experience and the expertise to help you plan the most amazing vacation for you. I have done extensive training so that I am always up to date of the new things that are happening in the travel world. Whether that's the opening of Star Wars: Galaxy's Edge in Walt Disney World this summer, or new cruise itineraries, or knowing which all-inclusive resorts are the best for families, I have that information for you. And if not, then I will find out! It just makes sense to use an expert that knows everything you will need to have a fabulous vacation experience.
We have the time to dedicate to your vacation. This is my career, not just a hobby I do for fun. It's just a bonus that it is so much fun to help families make memories! But this is something that I do every single day, so you don't have to worry about adding one more thing to your to-do list. Let us get up at 7 am to make your fastpasses for you or keep checking to see if we can get a dinner at Cinderella's Royal Table for your princess. That's what we're here for!
We personalize your trip for you. If your daughter wants nothing more than to meet Elsa and Anna at Walt Disney World, or if your son really wants to swim with the dolphins on your cruise, we will make sure that those dreams come true for your family. We do not have a "one size fits all" vacation formula. We listen to your wants and needs and build a vacation that is perfect for you!
We're here for you if you have a problem. If your flight gets cancelled because of bad weather, or your child breaks a leg the day before your trip, wouldn't you want to have someone that you can call to take care of all of the details for you? We will help figure out how to get you on another flight or change your travel dates so that your vacation isn't ruined by problems.
We can save you money! We all know that we need to take vacations to get away from out busy lives and to reconnect, but vacations can be so expensive! Your travel consultant will work with your budget to make sure you are not paying for things that you just don't need. Maybe that's the park hopper option on your Disney tickets, or the beverage package on your cruise. But we will also tell you when it might be worth it to spend a little more money to get exactly what you are looking for. And with the relationships that we have with suppliers, you may get a little welcome gift or a room upgrade as a bonus. We are always working to get you the best vacation possible.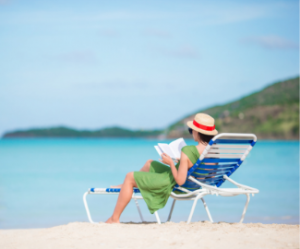 I could go on and on about the benefits of working with a travel consultant, but I'll keep it at just my top 5 things. Hopefully now you know that travel agents, or travel consultants, or whatever we are called today, are not obsolete and can help vacation wishes and dreams come true for you! Which of the pictures here would you prefer? Do you want to stress about all of the details of your vacation, or just show up, relax and enjoy??