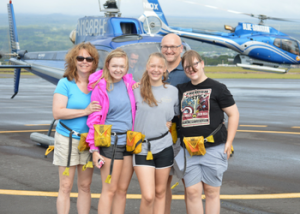 We had an amazing time on our family trip to Hawaii this past summer. Even on our first day I realized how important traveling with our family is to me.
We have always done at least one big vacation each year with our children.  Our entire family loves to travel, which is really why I became a travel consultant!  But there is something more than just seeing the sights with your children.  When we are on our family vacations, something magical happens.  We come together as a family, and enjoy each other in a way that just doesn't happen in our everyday life.  On our first day in Oahu we went to the beach right outside our resort.  I was sitting on the sand, and my children (age 15 and 18) called to me to join them in the water!  They wanted to spend time with me!!  ha ha…  And since I know that our time together is so limited, I am determined to treasure every minute we have!
At home it seems like everyone is busy with school, work and other activities to spend time together.  But when we travel as a family we tend to argue less and laugh more.  We put our phones away and talk to each other more.  We can't always get our teenagers to turn off technology completely, but they are not staring at their phones 24 hours a day…  We also try to get our kids to help in the planning of our vacations.  We ask where they want to go, and what they'd like to do.  Once we even gave each child a day to completely plan what we did.  They really enjoyed that, and we all had fun.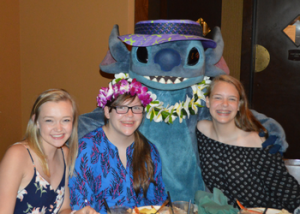 So much of my job is helping decide where to go on your vacation, where to eat and what attractions are on your "must-do" list.  But what I really want to do is to help families make memories to last a lifetime.  Enjoy your time together as a family and really reconnect.  Our time with our children goes by in the blink of an eye, so we really need to make the most of it.  And one of the best ways to do that is to travel on a family vacation as often as you can!