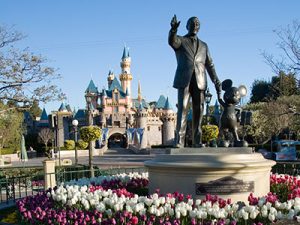 I've always felt that family vacations are a very important part of raising a family.  Taking a family vacation allows everyone, parents and children, to relax and forget about the stresses and distractions of normal life.  Our favorite family vacation is a Disney vacation.  Whether we go to Disney World, Disneyland or on a Disney cruise, the magic really allows us to connect as a family like no other place.
When our family travels to Disney World, the magic takes over the instant we begin to walk down Main Street.  There's just something about seeing that castle that takes us all into the fantasy of Disney.  We seem to get along better, there's less squabbling between my girls, and our teenagers even lose their "teenage attitude" and our beautiful daughters return!  It can be difficult to explain the magic of Disney to people that haven't been there yet.  There's just a special quality that goes above and beyond your expectations.  From the beauty of the parks, the friendly smiles of every cast member, and even the amazing dining, everything is simply extraordinary.  Disney has thought of everything to truly make your family vacation magical.  It's something that everyone needs to experience.  And once you go, don't be surprised if you feel the need to go back again and again!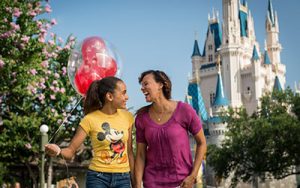 If you've been to other theme parks, don't make the mistake of thinking that Disney World or Disneyland is just like all the rest!  Walt Disney had a dream to make a place where children and there parents could experience fun and excitement together.  Disney has done a fabulous job of just that!  It's so amazing to see adults wearing their Mickey ears with pride, or dressing up in full costumes for the yearly Mickey's Not So Scary Halloween party!  It truly is a place to leave all of your stress behind, and become a kid again!  And don't worry, your kids will love every minute of you being a kid with them–even if they're teenagers and won't admit it!!